Event Details
Over the years, retailing in China has been one of the most dynamic and fast paced industries, which has travelled through different phases. Every year, thousands of retailing brands are eager to come into China, millions of stores launch on TMALL platform. With this level of competition, in an ever changing landscape, "How-To" becomes every new comer's biggest question.
From an insider's viewpoint, she'll illustrate the roadmap of zero to one, how a global machine zig zag it's way to a successful launch in China, the pains and the gains, and most importantly, the lessons learnt.
* Research is king
* Decision centre for China - where should it be?
* The operation set-up
* The underestimated hike, 2 steps ahead 1 step back
* Your expectations for China - be realistic
* From investment to harvest, patience pays off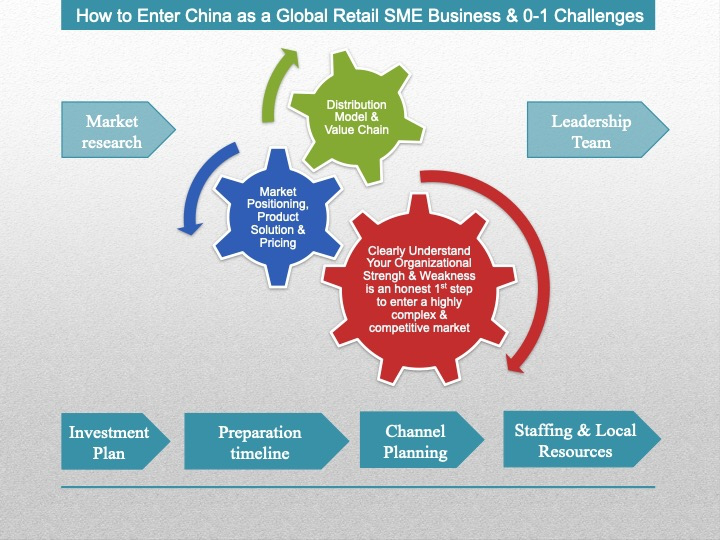 Agenda:
8:30 am -9 am: Registration & networking
9 am - 9:05 am: Opening remark, by an event chair
9:05 am - 9:35 am: Presentation by Weijia
9:35 am - 9:45 am: Q&A
9:45 am - 9:50 am:Re-cap, key takeaways. Closing remark by the event chair
9:50 am - 10:30 am: Session ends, networking
Notes:
Light breakfast will be served.
Participants can send their questions in advance using the registration form.
In case of cancellation, please kindly note you must email the BritCham Shanghai Event staff Hilary.Wu@britishchambershanghai.cn before 8:30 am, 13 Jul. Due to the service charges of Event Bank and online payment platforms, we can only partially refund up to 90% of your ticket price and payment will be processed within 14 days after the event via your original payment method. However, it is non-refundable for cancellation request made beyond the above mentioned timeframe.